Programs of Study
Master of Music in Music Performance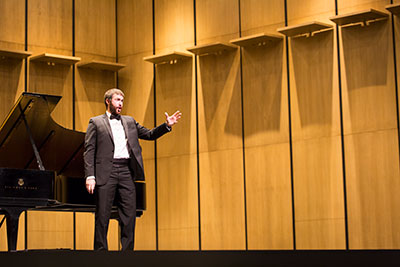 The Master of Music in Performance (Applied Areas, Collaborative Piano, Composition, & Instrumental Conducting) degree in the Hayes School of Music is based on the pillars of performance, entrepreneurship, scholarship and pedagogy, relevance, and wellness. These fundamental pillars support musicians in developing versatility and leadership for successful and independent performance careers in the 21st century. Close mentorship between the student and the faculty is central to the program, which facilitates exceptional opportunities to excel in the art of music.
Master of Music Therapy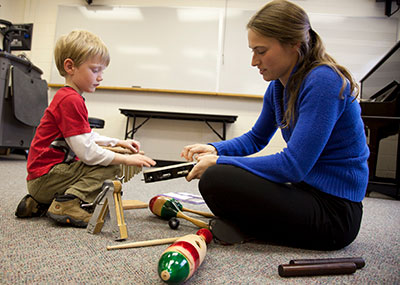 The graduate program in music therapy in the Hayes School of Music at Appalachian offers board certified music therapists preparation for advanced practice in music therapy in their desired areas of clinical practice. It also offers students who hold a bachelor's degree in music the academic and clinical training to become board certified music therapists before undertaking the advanced courses in music therapy.
Offerings in this program include the Master of Music Therapy (MMT), Music Therapy Equivalency, Combined Equivalency and Master of Music Therapy Degree and Dual Master's Degrees: Master of Music Therapy and Master of Arts Degrees.
Music Theory Pedagogy Research and Practice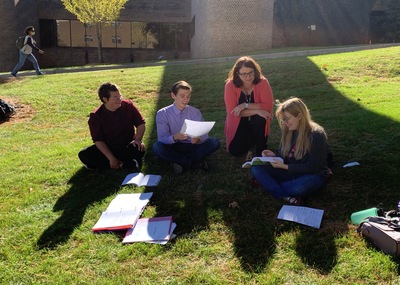 On-campus and fully online options are available!
The Graduate Certificate in Music Theory Pedagogy Research and Practice seeks to equip teachers on both the secondary and collegiate level to teach within the undergraduate music core or within the AP classroom, basing their instructional practices on research findings. With courses required in research, pedagogy, a proficiency in functional piano in teaching, coupled with teaching practicums and mentor opportunities with master teachers from the theory faculty, students enrolled in this program will be introduced to many of the pedagogical techniques that are emerging through research and classroom experiences.